John Fitzgerald
Founder & President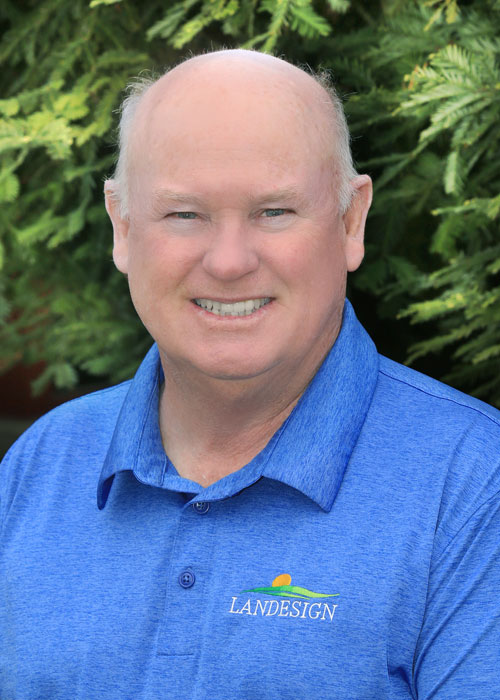 Experience & Recognition
John Fitzgerald founded Landesign Construction & Maintenance (LCM) in 1990 and has led it with a "can do" attitude for over three decades of growth. Starting out with one truck, trailer, several small hand tools and a few employees John has seen the company's revenue grow to nearly 5 million dollars in sales and he employs over 100 employees. Today, LCM is recognized as one of the largest Commercial Landscape Contractors in the North Bay.
Education, Certifications & Licensure
Cal Poly San Luis Obispo, Bachelor of Science degree in Horticulture
Landscape Contractor License
Agricultural Pest Control License
WeatherTrak Certification
Family & Interests
John has contributed not only financial support, but time and energy to local community service projects. He has contributed to The Spring Creek Elementary School "Garden Project", Herbert Slater Middle School "Releaf Project", Yulupa Elementary School "Peletz Park", Montgomery High School Booster Club "Field of Dreams". He feels a responsibility to give back to the community in which we work, and live, and enjoy.